The Chloe Alberry ethos
"Our collections are about material, textures and colours as well as the design itself. Presenting door furniture as not just hardware but more like the jewellery for the house."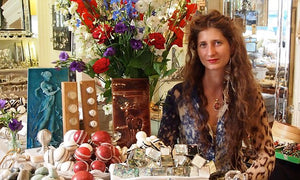 Portobello Road
Portobello Road, visit the bustling market street at the weekend and at other times enjoy the colourful collection of small boutique outlets. As well as door fittings and mirrors, visit our shop to find an array of vintage tiles, 1930's enamelware, antique locks & keys and other interior related antiques.